---
2013 ASPE Boston Product Show
21th Bi-Annual Event
It has indeed been two years already, and it is of course time for the ASPE Boston Chapter's Bi-Annual Product show. This happens every two years, and is among the largest expositions of plumbing and fire protection products outside of the ASPE Society's national product show that occurs in alternate years.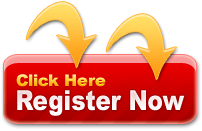 Please note that registration this year is to be 100% online. Please utilize the link to the left to register for this event. We strongly encourage any member of the plumbing design, specifiying, or installation world to attend this great event, but we do ask that if you register, please plan on attending.
Also, as in years past, prior to the product show, there will be 8 educational seminars (6 one hour sessions, and 2 all day seminars.) The topics will be varied, and as in years past can be expected to be very informative. Also remember that all seminars will be worth qualifying PDH's/CEU's for those with registrations that need renewing. These seminars are open to all interested, and will be good for beginners through seasoned vets. See below for more information on the seminars, and check back next week as more information will be available.
This great event will once again be held at The Lantana in Randolph, MA, and is sure to be a wonderful time to see new products, old friends, and to have some fun participating in the raffles
If you are an affiliate or vendor who is interested in showcasing your products, but have not yet registered, please note that there are a small number of booths still available. The forms are available below, but if interested you must contact either Frank Teebagy of Patrick McAuliffe to check on availability.
Affiliates check the links below for information on booths, sales, and regustration.
Booth Sales Invitation Letter

Click the logo to the left to download

Booth Registration Form

Click the logo to the left to download
---
Here are some of the Show's highlights:
Largest New England Exposition of New and Innovative Plumbing and Fire Protection Products.
Informative Technical Seminars

-

Sprinkler System Hydraulics* (8 hours)

Ultimate Water Conservation Methods* (8 Hours)

Water Heater Sizing (1 Hour)

Special Clean Agent Suppression (1 hour)

Active pH Neutralization Design (1 hour)

Laboratory Compressed Air systems (1 Hour)

Massachusetts Plumbing & Fuel Gas Code Updates (1 hour)

Oil/Water Separators (1 hour)

CEU Credits available for seminar attendees.

Raffle Prizes and Special Chapter 40th Anniversary Grand Prize!

Ample Free Parking.

Register today by following the link below.
For specific questions please contact either Product Show Co-chairs
Frank Teebagy at fteebagy@cosentini-ma.com or
Patrick McAuliffe at pmcauliffe@emersonswan.com.
(* Note: 8-hour all day seminars require a $100 fee, check payable to ASPE Boston Chapter.
Continental Breakfast & Lunch will be provided for paid attendees.)
---
It is our goal to make this website the best it can be, while continuing to be an effective vehicle for the Boston Chapter of ASPE.